Consultation and Inspections
What is it you are looking for?
Our experienced listener will meet with you and try to understand what you want your home to be.
We can photograph your home as it is in order to better understand our conversation with you.
From this understanding we can create a customized image gallery with your interests in mind.
Virtual Examples
Will you select some images?
From the customized image gallery you can select images that you love. You might indicate in what rooms and on what walls you would like them.
Then, based on your instructions, I'll create virtual examples of what your rooms might look like.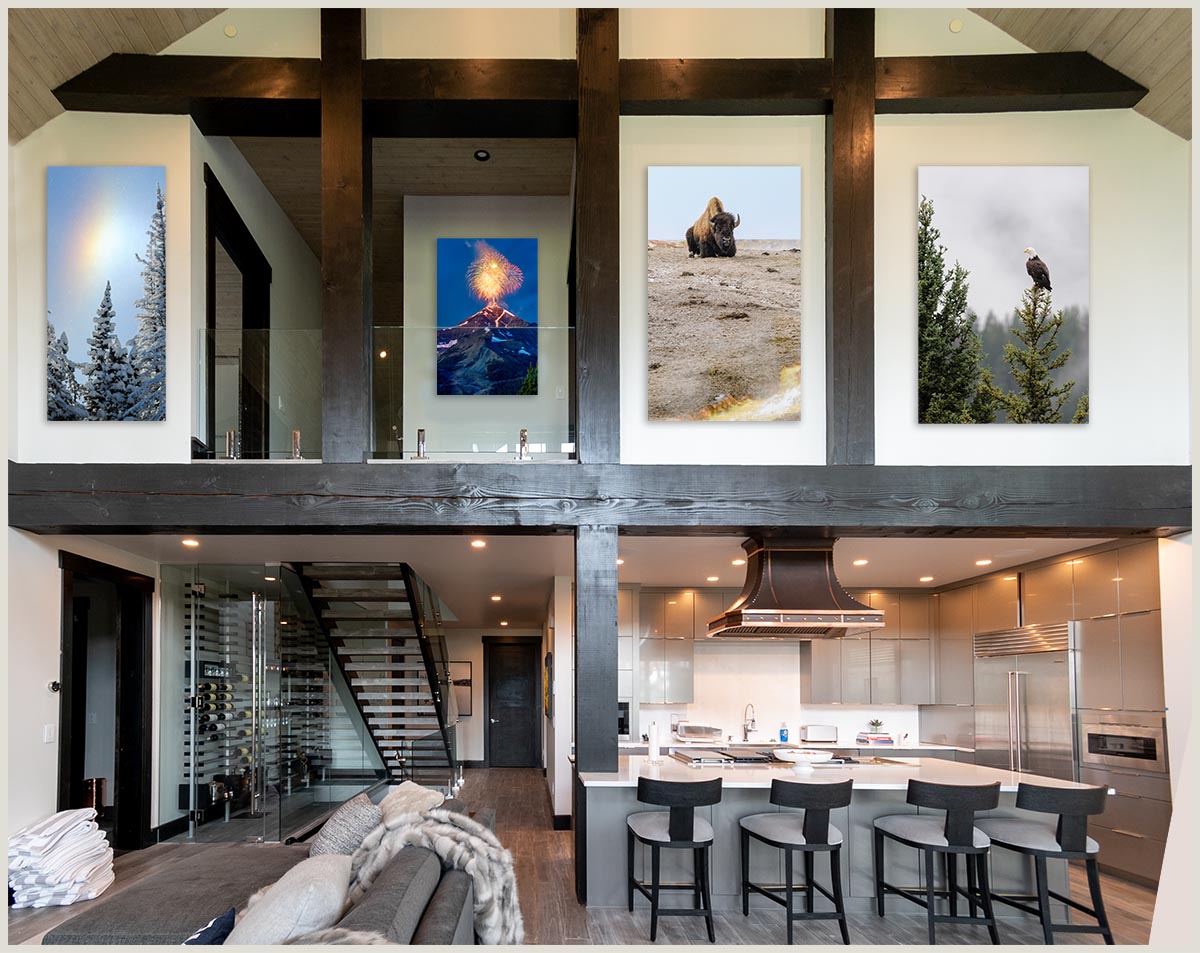 Production and Installation
What's your style?
How the image is produced has a huge effect on the look and feel - on the reality - of what your home is like.
Fine art paper with matting and framing provides the most classic look. For the most modern look we have metal and acrylic prints. The myriad options are best discussed with a starting point of what you love already!
We can safely deliver the finished product. We can also arrange to have it installed. As with the entire process, it's your choice!
Thanks for reading and for your interest.